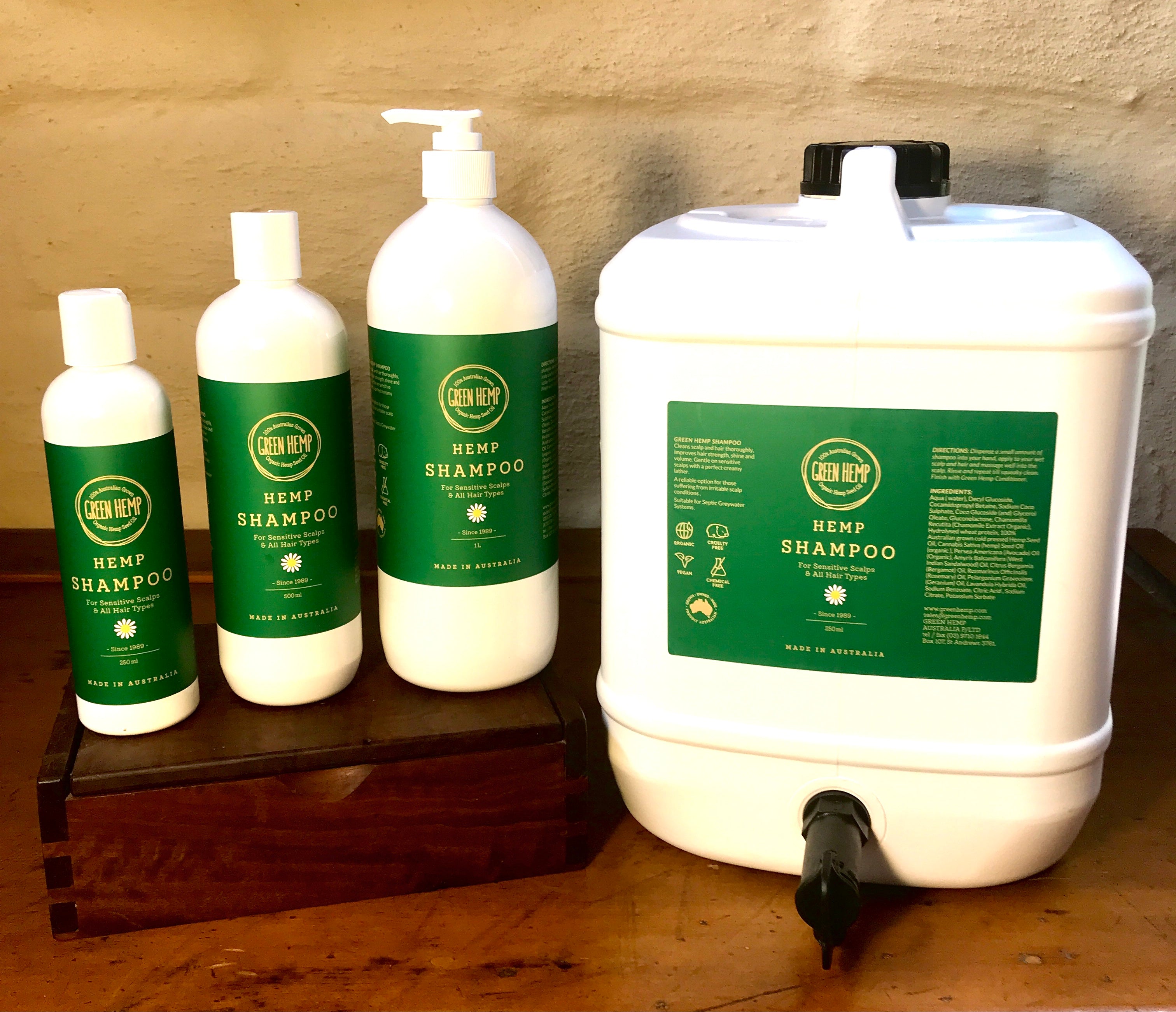 Shampoo 10 lt Cube with Tap
Hemp Shampoo
100% Natural - Australian Grown Hemp Seed Oil Shampoo.
Available in  250 ml  , 500ml  ,1 Lt  and a Bulk 10 lt Cube with a tap.
The 1 lt suoolied with a pump and smaller sizes have flip top caps. 
Perfect for all hair types and gentle on your skin, with a delicate balance of essential oils, including lavender, spearmint, and bergamot. 
Cleans Scalp and hair thoroughly , improves hair strength , shine and Volume .
Gentle on sensitive scalps with a perfect creamy lather .
A reliable option for those suffering from irritable scalp conditions .
Suitable for Septic and Grey water systems 
Chemical-free.
No Sodium Laurel Sulphate