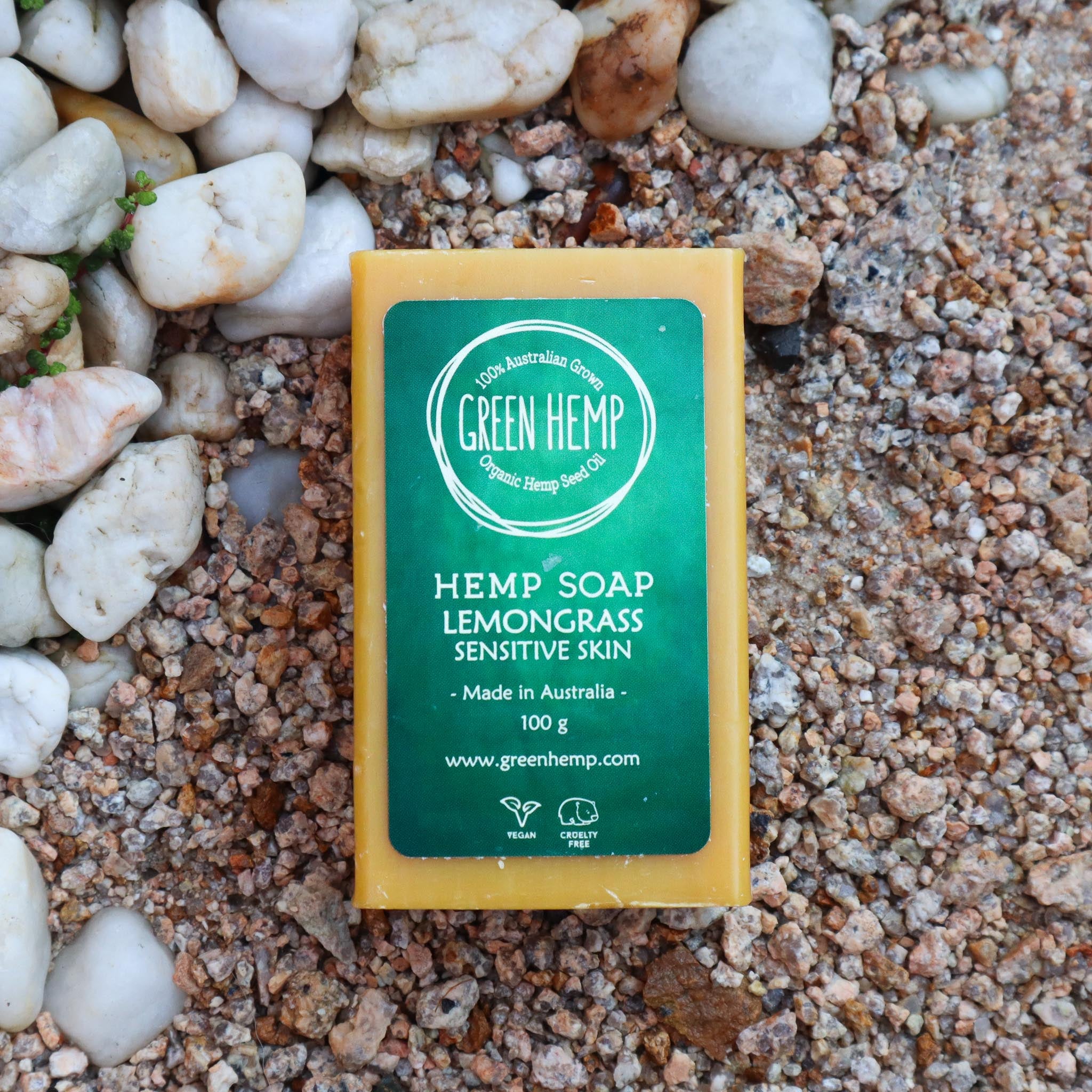 A Soap Bar Hemp x 1 . Choose your aroma .
Hemp Soap
Our Green Hemp Seed Oil Soaps will soon become your absolute favourites!
They are generously moisturising, creamy & soft on sensitive skin.
Scented with pure essential oil. Choose from our  Lemongrass, gentle Lavender, and our unscented soap.
Suitable for Septic and Grey water systems 
Just like all of our best sellers, these soaps are 100% made, owned and grown right here in Australia.
Proudly supporting Australian Farmers.