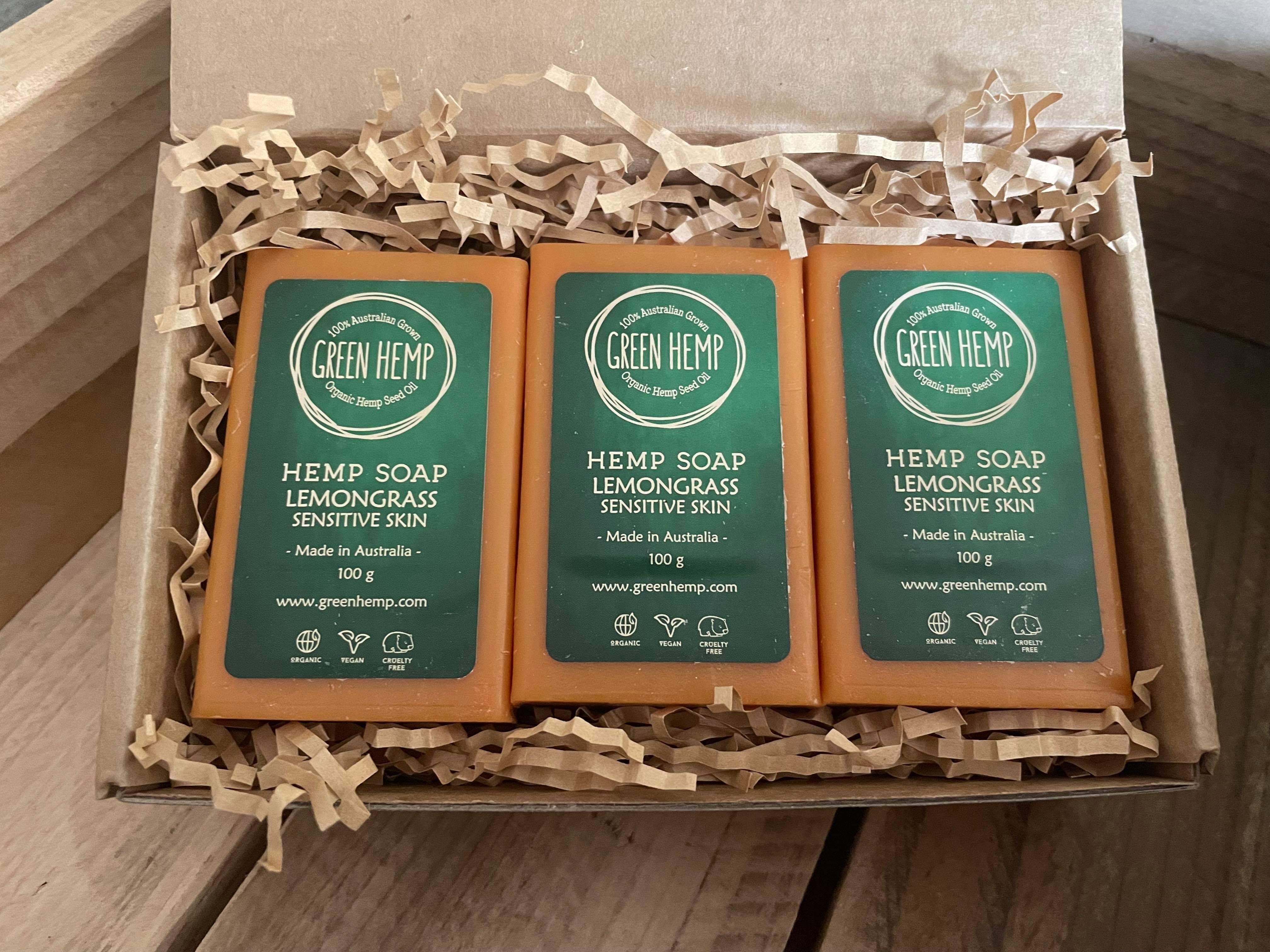 A Soap Box 6 pack Pick your pack
Our Green Hemp Seed Oil Soaps will soon become your favourites!

They are generously moisturising, creamy & soft on sensitive skin.
Scented with pure essential oil. Choose from the amazing Lemongrass, gentle Lavender and our Unscented soap  or a mixed box.
Stock up with our box of 6.

Just like all of our best sellers, these soaps are 100% made, owned and grown here in Australia.
Suitable for Septic and Grey water systems 

Proudly supporting Australian Farmers.