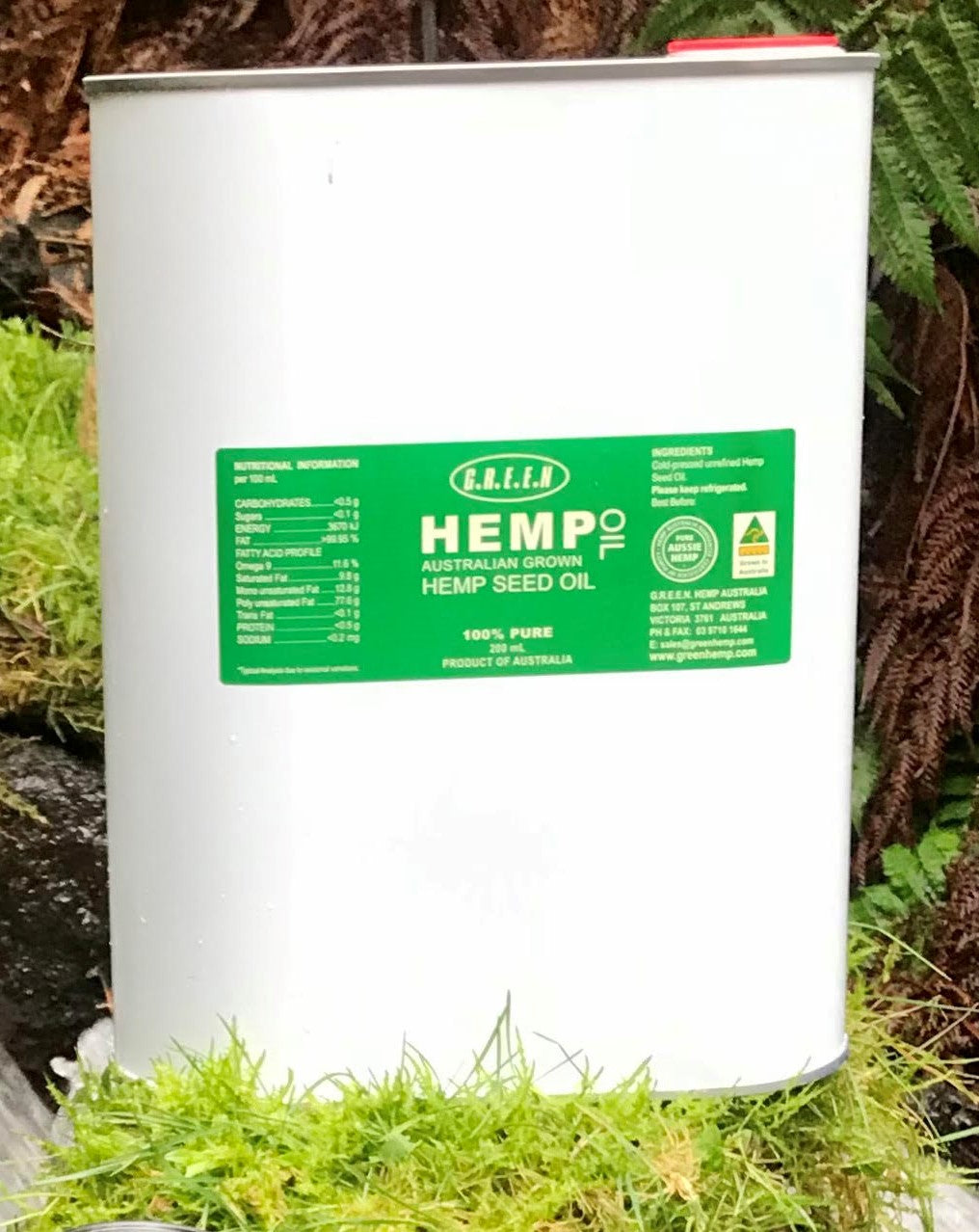 Hemp Seed Pure Oil - Economy Drum - 5L
 Hemp Seed Oil
100% natural & chemical free Grown, Owned & Made in Australia for over 30 years.
Our pure oil is cold-pressed, food-grade hemp seed oil.
This luxurious oil helps comfort and sooth dry skin conditions. Hemp Seed Oil is a perfectly balanced oil, containing omegas 3, 6, and 9. These Essential Fatty Acids (EFA) are absorbed into our skin cells and replenish damaged lipids and repair skin. Hemp Seed Oil contains some of the highest known levels of EFA in the plant world. EFA's are essential to the human body for growth and healthy living. The high concentration of EFA's makes hemp seed oil an ideal treatment for damaged skin.