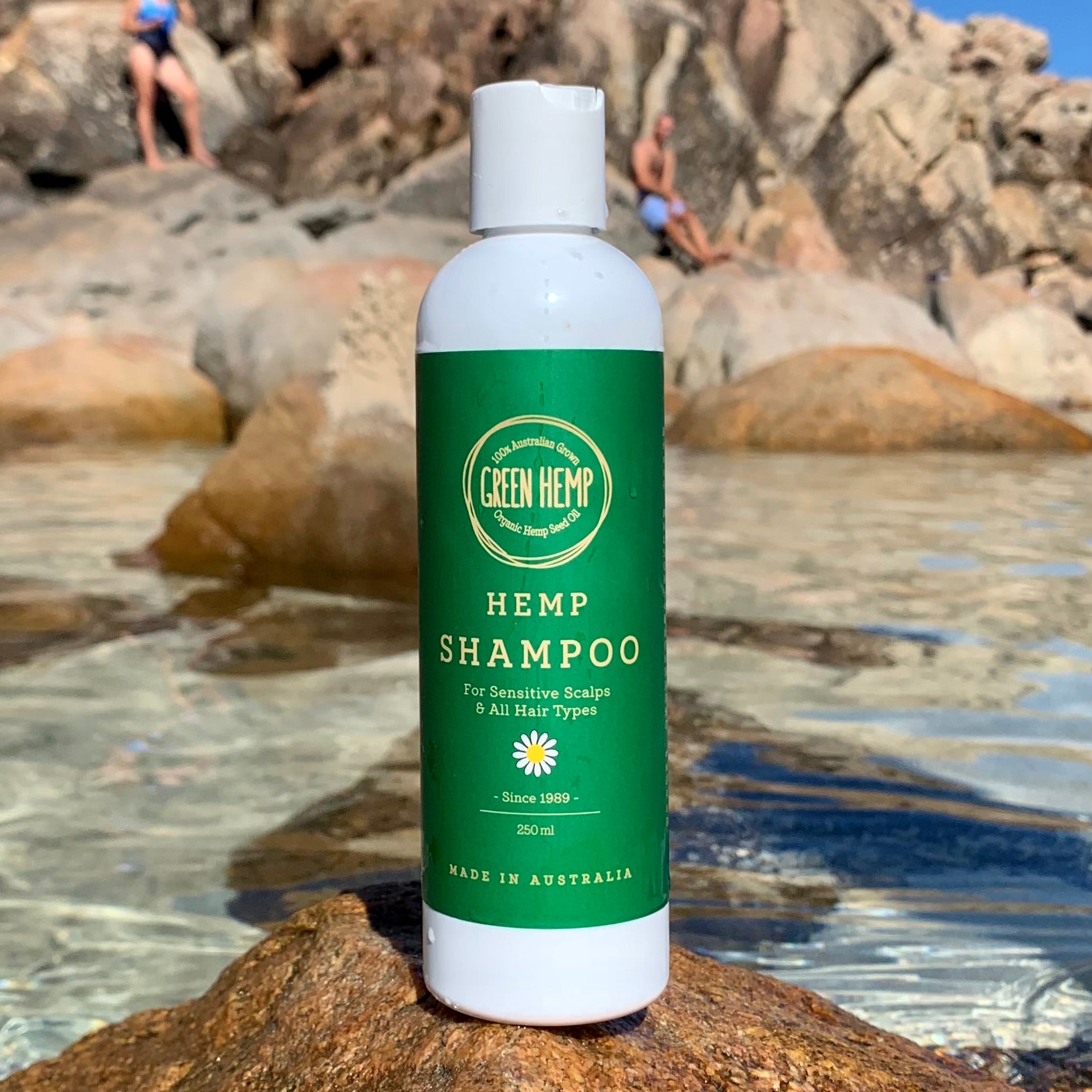 A Hemp Shampoo - PICK your SIZE > 250 ml , 500ml , 1 Lt , 10 Lt Cube
 Hemp Shampoo
Our Hemp Shampoo is 100% natural and made of pure Australian hemp seed oil and is naturally formulated to help your hair and scalp remain healthy and hydrated.
Our Hemp Shampoo is an ideal choice for all hair types, providing a gentle and nourishing experience for your skin. With a delicate blend of essential oils like lavender, spearmint, and bergamot, our Hemp Oil Shampoo leaves your hair feeling and smelling clean and refreshed.
This hemp shampoo also effectively cleanses both the scalp and hair, promoting improved strength, shine, and volume. Its creamy lather is gentle on sensitive scalps, making it the ideal solution for those with irritable scalp conditions. Plus, it's chemical-free and does not contain Sodium Laurel Sulphate, ensuring a completely natural cleansing experience.
Our Hemp Oil Shampoo is available in 250ml, 500ml,1 litre and a Bulk 10-litre Cube with a tap.
Suitable for Septic and Grey water systems