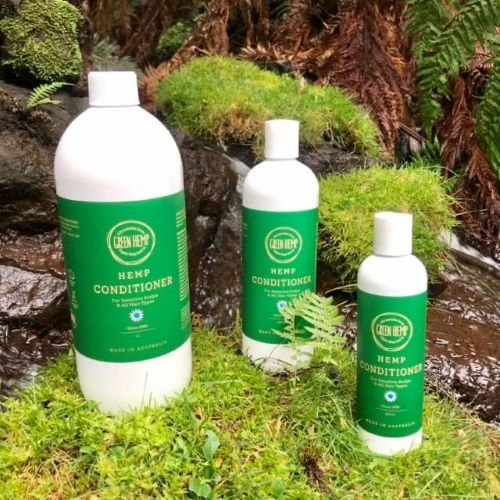 A Hemp Conditioner PICK your SIZE 1 x 250ml , 500ml , 1 Lt , 10 Lt
Hemp Conditioner
100% natural, our Australian Grown Hemp Seed Oil Conditioner is free of harsh chemicals and perfect for all hair types, with expert softening properties for dry, damaged and fly-away hair. Our hemp conditioner is also suitable for use on dyed hair and won't cause any irritation for those with sensitive scalps.
With a delicate blend of essential oils, including lavender, spearmint, and bergamot, our hemp hair conditioner leaves your hair not only smelling great but feeling nourished and refreshed.
To use, apply our hemp conditioner to damp hair after rinsing off shampoo. Leave in hair for 2 - 3 minutes and rinse thoroughly. A little goes a long way due to the high-quality ingredients so that you won't need much each time. Some users even prefer to leave it in briefly before rinsing.
Suitable for Septic and Grey water systems.
No harsh chemicals .. No Sodium Laurel Sulphate.