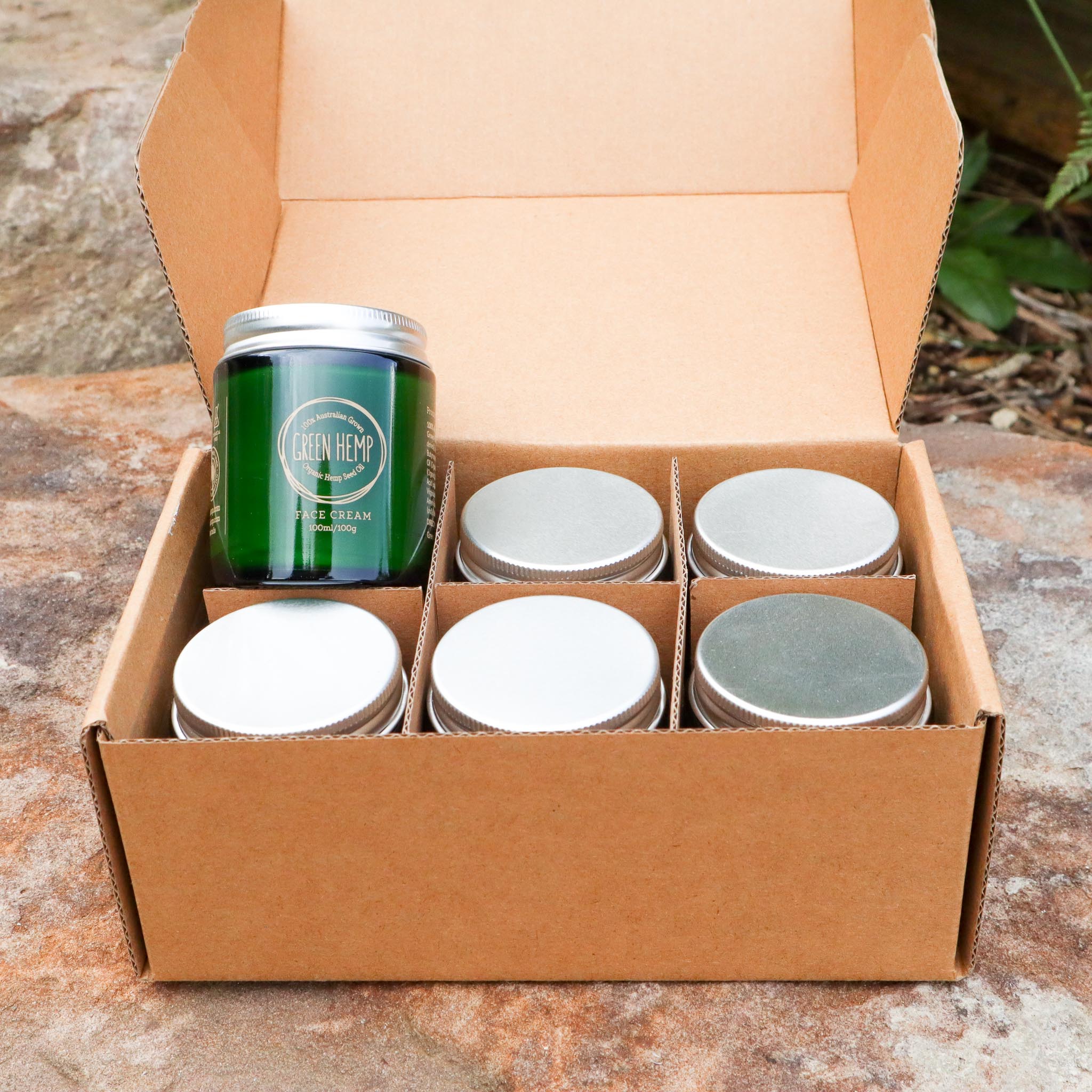 Face Cream - Box 6 x 100ml
100ml NEW SIZE  jar available .   
Special Introductory Price for MAY 2022 .                                                                                                   
This light and silky face cream is rich in hemp seed oil and delicately scented with the essential oils of Lime, Orange, Cedar-wood, Spearmint, Patchouli & Sandalwood.

Suitable for all skin types, non pore blocking.  Best Seller.
100% Natural, Australian Grown Hemp Seed Oil