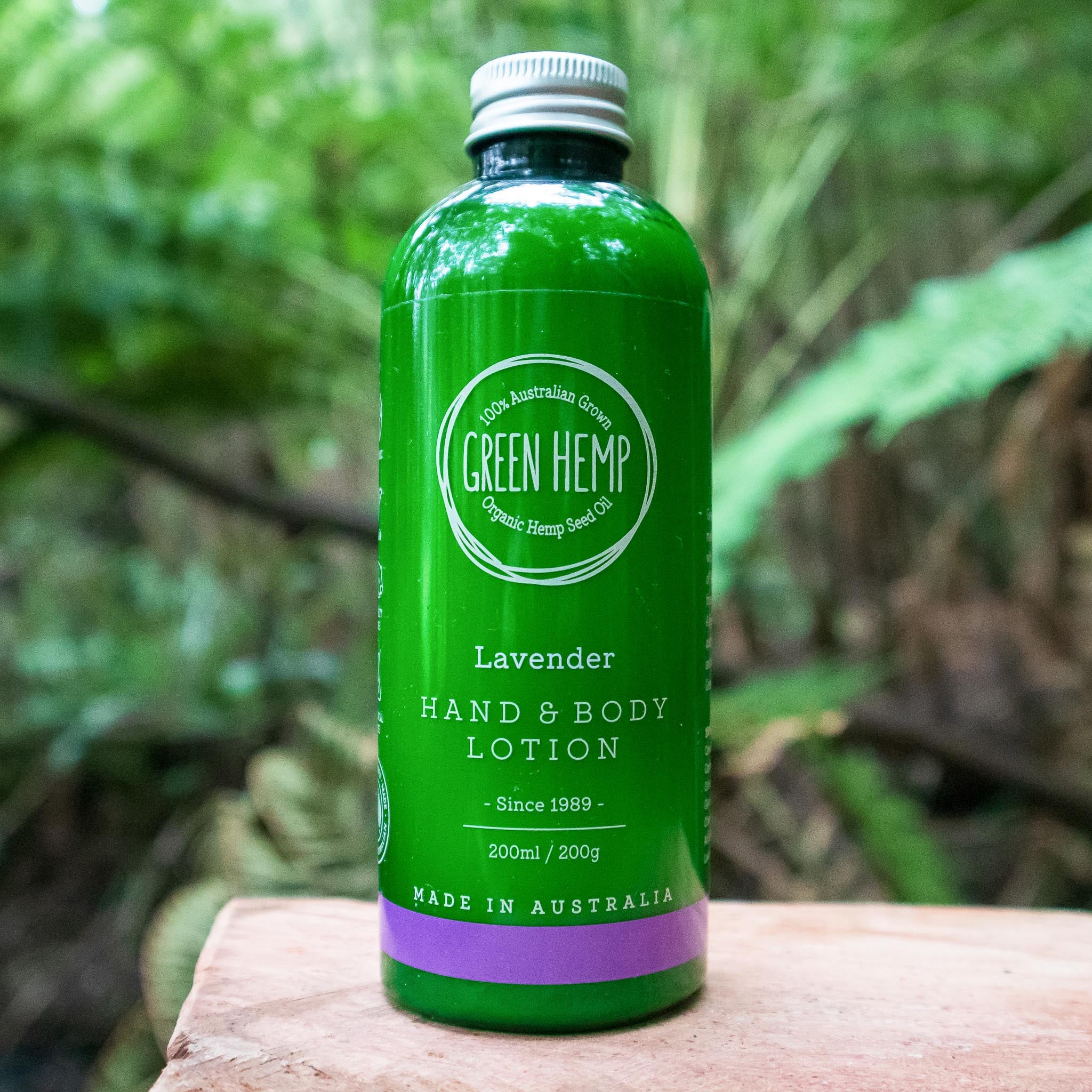 A HEMP LOTION 200ml Pick Your Favorite Aroma
Hemp Lotion for Body or face
100% ALL NATURAL INGREDIENTS
Green Hemp Hand & Body Lotion is made with Hemp Seed Oil which contains naturally balanced ratios of Omega 3, 6 & 9 fatty acids, essential for skin growth and repair. 
A light creamy lotion that absorbs quickly & easily into your skin to soothe and nourish dry, rough or sensitive skin. Great for working hands too!

Use every day for dry and sensitive skin. Available in aromatic Lemongrass, calming Lavender essential oils or Unscented for very sensitive skin.
Reeive a bonus pump with every hand and body lotion!
Ingredients
Aqua , Cannabis Sativa(100% Australian Grown Organic Hemp Seed Oil),Caprylic Capric Triglyeride ,Cetearyl Glucoside, Cetearyl Alcohol,Behenyl Alcohol,Glycerine,Glyceryl Caprylate, Sodium Stearoyl Glutamate,Chamomile extract (matricaria Recutita),p-Anisic Acid, Microcystalline Cellulose, Vitamin E (alpha Tocopherol)